Please take note that we will not be hunting during 2017 as of yet!
Please send us your contact details if we decide to open for hunting during 2017!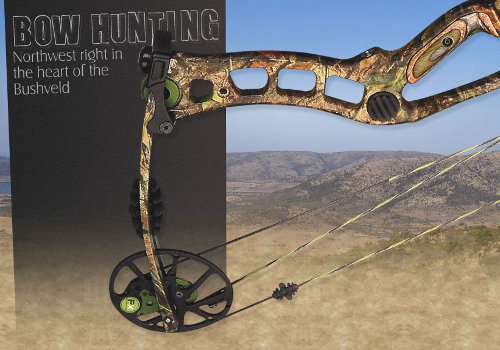 Thaba Morula is situated in North West Province, in the heart of the Bushveld, which is a Malaria free zone. The diversity of veldt type offers the bow hunter the opportunity to choose between 16 different types of plains game to hunt from in their original habitat.
Thaba Morula is privately owned ground with game in top condition. This offers the bow hunter the ideal hunting place for biltong hunting as well as trophy hunting.
Bow hunting is mainly done from 8 different hides at selected watering holes and areas in the bush, of which 4 pit blinds and 4 tree stands. No rifle hunting is allowed near any of the hides to ensure the bow hunter a fair chance of shooting his dream trophy. The game is also very comfortable around the hides. The hides are constructed in such a way as to easily accommodate a hunter and a photographer. They are elevated between 1.2 meters below ground level, to 5 meters above ground level. Most shots are taken at a distance of 15 to 25 meters.
Thaba Morula has practice facilities for beginners and advanced bow hunters, to raise their confidence with a few shots before the hunt.Thaba Morula also consists of their own slaughtering and cold room facilities and there is also a butchery and taxidermy in the area.Our chalets, with sleeping space for 2 to 8 people, is equipped for self catering or fully catered. This makes our comfortable chalets for hunters and non-hunters also ideal for family break-aways or just to come and relax!

Contact Thaba Morula at Tel : 012 277 1371.